Who is Backyard Bookkeeper?
March 15, 2021
Talking to Strangers book review
April 14, 2021
Several years ago I lived in an apartment in Colorado with my husband, Chris, and 3 kids. At the time we had no car and had to use public transportation to get ourselves around.
There was a day we were riding the bus to the library and Chris pointed something out to me. In all the generations of humanity, we were some of the very elite to be riding this fast and this smooth.
Given our status as "poor", with no car, no cell phones, and limited funds, we could have easily decided to feel sorry for ourselves. However, we decided to be grateful for the bus ride knowing we were some of the few to ever experience something so amazing.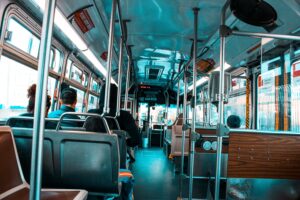 Now that we have our own house and car, a cell phone, and all sorts of toys, it's eye-opening to me that my entire family still says their favorite place they have ever lived was in that apartment in Colorado.
Why do we let our opulence stress us out so much? What is it about having things that makes us feel overwhelmed?
Yesterday I decided to spend more time as I did in Colorado. I grounded myself from my phone after work was done, I spent time playing with my kids, taking the dogs on a walk, and talking to my husband. I chose to slow down my world, only include the things that are really important, and in doing so I once again became grateful for the bus and its lesson.
– Jess