Hiring Tips and Tricks
July 19, 2023
Press Release
August 3, 2023
As professional bookkeepers, we would rather spend time working through financial records and balance sheets than dealing with interpersonal conflict. However, just like any other time you have people working together, disagreements will arise. It still happens no matter how great your company culture is. Learning how to approach conflict effectively allows a company to keep things moving in a positive direction. 
I recently attended a class put on by Crafted Leadership to help me understand and approach conflict resolution constructively. I pulled some great information from it.
When there is a conflict you would like to resolve, the first step is to separate the facts from stories.  We all end up having the stories we tell ourselves. Facts can be recorded by a camera, arguable language (like always or never) need to be avoided. For example: the fact is Tina was late coming in to work 3 times last week. (She's not ALWAYS late.) The story you've told yourself is that she doesn't care about her job or professionalism.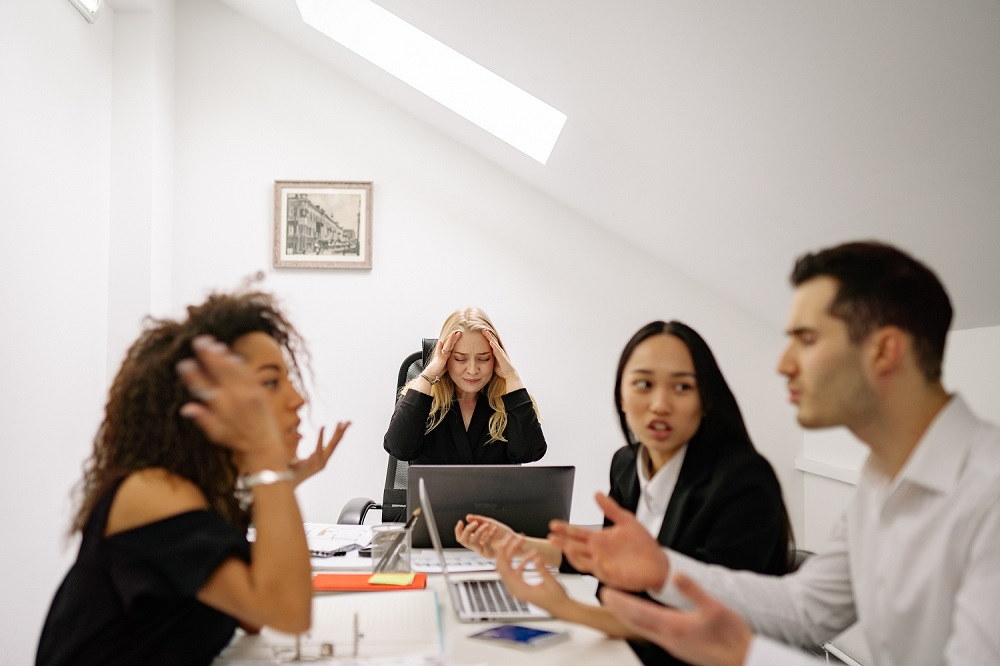 Once you have separated facts from the stories you tell yourself, you are ready for the next steps.  Use the pattern below to have a conversation with the person whom you have a conflict with.
Acknowledge the behavior that you don't like (described as a fact): Tina, I noticed you were late 3 times last week.
Express the feeling(s) you have (e.g. sad, angry, scared): I feel frustrated when this happens.
Share the story you made up about the behavior: The story I made up is that you don't care about your job or being professional. (or I assumed or I thought that meant)
Claim your part in creating the conflict: My part in creating this conflict is not addressing it directly with you when it first happened.

Make a request (may be a change in behavior, a new agreement, etc): Would you be willing to come to work on time each day from now on?
Asking that last question will open a conversation that will allow you and the person you are working with to understand each other and move forward with a new expectation that you have both agreed to. Making sure you own your part of the conflict shows accountability and understanding. Resolving conflict effectively will allow you to become a better professional bookkeeper, leader, parent, partner, and person in any relationship.